Auto Injury Clinic in Scottsdale, AZ
Best Auto Injury Doctors in Scottsdale
Car accident injuries occur to about 3 million people each year, resulting in chronic pain. People often feel OK after an injury but then develop headaches, neck stiffness, and back pain a few hours or even days later. Furthermore, many sorts of injuries deteriorate with time, especially if they are unseen injuries. Following a motorcycle accident, it's critical to see one of our Phoenix medical physicians as soon as possible. We may be able to evaluate the extent of automobile accident damage before the onset of discomfort and provide therapy to help you heal more quickly. 
Whiplash, disc injury, head injuries, work-related injuries and other typical auto accident injuries are treated at our practice. Our accident and injury solutions will undoubtedly help you regain control of your life. In addition, by having a comprehensive understanding of the intricacies of auto accident injury situations, Stridewell auto injury clinic in Phoenix takes great pride in providing superior supportive therapy to reduce pain.
If you have any questions or would like to schedule an appointment by phone, call us today at 480 550 9355.
Why Choose Stridewell as Your Auto Accident Injury Clinic?


With a thorough and early diagnosis, pain relief can be achieved fast. Then, we'll design a treatment plan with the aid of our expert auto injury physicians to get you back to your normal routine as quickly as possible. In no time, you'll feel considerably better!

We're constantly on the lookout for you. We offer same-day supportive care to help you get back on your feet faster. A health care professional will give special attention to your needs. Call us today at 480-550-9355.

Stridewell has a staff with advanced skills specializing in concussions, neck injuries, neck injuries, shoulder and leg injuries, shoulder and leg injuries, and other auto accident injuries. Our physicians can diagnose your auto injuries precisely and create a treatment plan for faster recovery.
Meet Our Scottsdale Auto Injury Doctors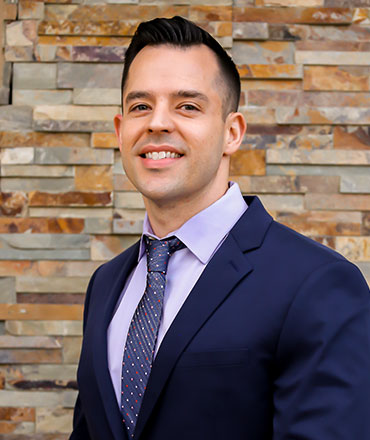 Mr. Koos has a master's degree in general and spinal care from Arizona State University and A.T. Still University of Health Sciences. He's also qualified in fitness training and rehabilitative movement. As a consequence of his own experience with neck and lower back discomfort, Koos has a unique capacity to sympathize with the patient.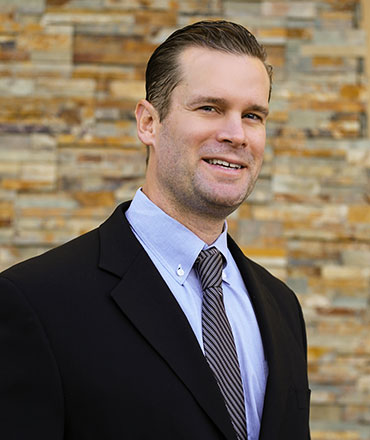 Interventional Pain Management
Dr. Nicholas Scott graduated as Summa Cum Laude with a Bachelor's degree from the University of California, Davis. He completed a residency in physical medicine and rehabilitation and a fellowship in pain management at the University of Texas Southwestern. He has performed interventional pain procedures such as radiofrequency ablation and epidural steroid injections, and more invasive procedures.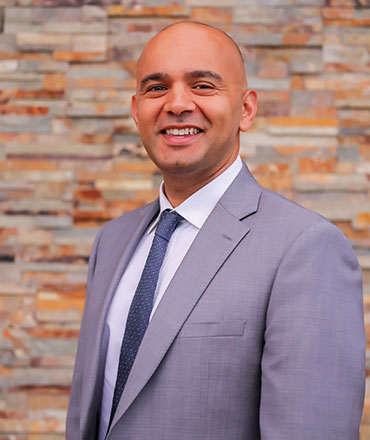 Dr. Saithna is a prominent orthopedic surgeon who specializes in keyhole (arthroscopic) knee and shoulder surgery. Dr. Saithna completed a two-year sports medicine residency at world-renowned centers of excellence (Royal Orthopedic Hospital, U.K. and the Pan Am Clinic, Canada). His achievements are more than 150 research publications. He has received numerous awards, including the prestigious King James IV Professor (Royal College of Surgery, U.K.) and the Richard O'Connor Award (North American Arthroscopy Society).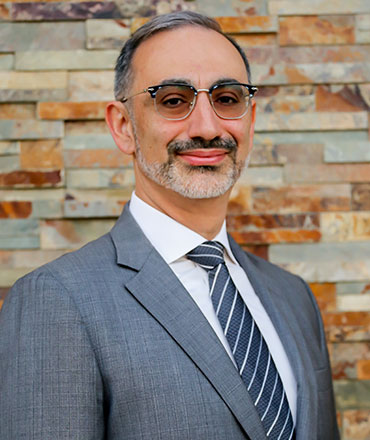 Neurosurgeon & Spine Surgeon
Dr. Yusupov is a board-certified doctor that graduated and trained in Neurosurgery and Spine from the State University of New York. He is a member of the Congress of Neurological Surgeons and the Humanism and Teaching Excellence Award recipient. Yusupov also contributes to a number of organizations, including the American Association of Neurological Surgeons, the North American Spine Society, and A.O. Spine International.
Visit our Scottsdale Auto Injury Clinic Today!
Our automobile accident victims receive supportive treatment and the best care available. Our automobile accident treatment clinics can treat a wide range of injuries under the supervision of our full team of medical professionals. Call us right now at 480 550 9355 if you have any questions or would like to schedule an appointment over the phone.
Our Scottsdale Auto Injury Clinic Location
Scottsdale is known for its golf courses and nice weather. Aside from that, Scottsdale is brimming with culture and delicious food. Taliesin West, Old Town Scottsdale, Pinnacle Peak Park, and the McDowell Sonoran Preserve are located here.
1331 N 7th Street Suite 200 Phoenix, AZ 85006