Pain Management Clinic in Scottsdale, AZ
Skilled Pain Doctors in Scottsdale AZ
Pain from accidents may be a life-changing and eye-opening event. But, unfortunately, you are not always prepared for the agony, both physically and emotionally. Everything from patching up the trauma to being unable to work and being in pain may flip your life upside down. The path to recovery isn't always definite, and patients sometimes go years between treatment programs without finding long-term pain relief or a definitive diagnosis. Stridewell is exceptional in that it is a specialist clinic staffed by pain management professionals who specialize in diagnosing and treating patients with quality care as you. 
Our pain clinic in Scottsdale is a team of pain specialists that caters to different types of pain. We provide compassionate patient care with varied pain treatments through meaningful pain management practices. From the moment you walk in until the day you leave, we are in charge of your care. Stridewell provides the high standards of patient care and experience you want under one roof.
If you have any questions or would like to schedule an appointment by phone, call us today at 480 550 9355.
Why Choose Stridewell as YOUR Pain Clinic?


Relief can be easily achieved by early diagnosing your pain. Let's work towards an individualized pain management plan to help improve your quality of life in no time!

Receive same-day assistance from us. Don't hesitate to call 480-550-9355 if you have any questions or if you want to book an appointment. Our world-class health providers are readily available.

Stridewell has a professional team specializing in those who have suffered concussions, whiplash neck pain, back pain, shoulder or knee pain, and other ailments due to car accidents.
Our Scottsdale Pain Management Doctors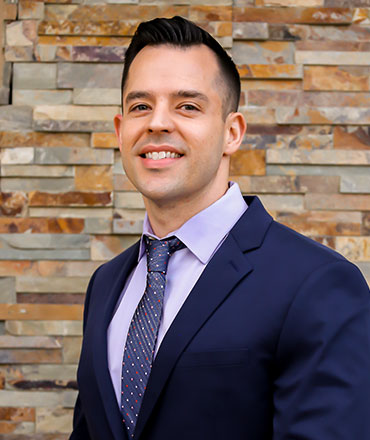 Mr Koos specialized in general and spinal care as a certified physician assistant with a master's degree from Arizona State University and A.T. Still University of Health Sciences. He's also a fitness training and rehabilitative therapy specialist. In addition, Mr Koos has a unique ability to empathize with his patients due to his personal experience with neck and back pain.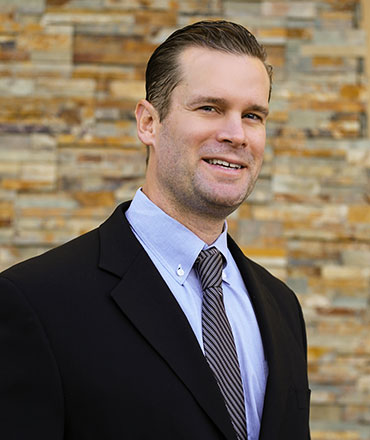 Interventional Pain Management
Dr Nicholas Scott earned his bachelor's degree as a Summa Cum Laude from the University of California, Davis. He graduated with honors from the University of Miami School of Medicine, earning the title of Medical Student of the Year. He finished his Physical Medicine and Rehabilitation residency and a fellowship in Pain Management at the University of Texas Southwestern.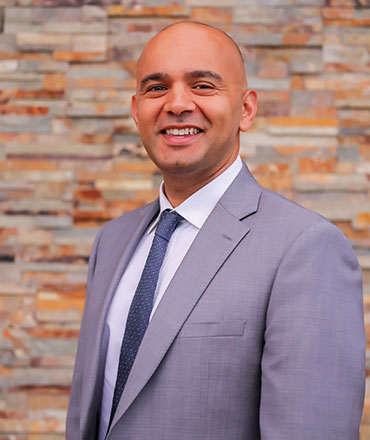 Dr Saithna is a renowned orthopaedic surgeon who specializes in keyhole (arthroscopic) knee and shoulder surgery. His whole professional life has been dedicated to delivering the best possible outcomes for orthopaedic surgery patients. He has published over 150 academic articles and has received several awards.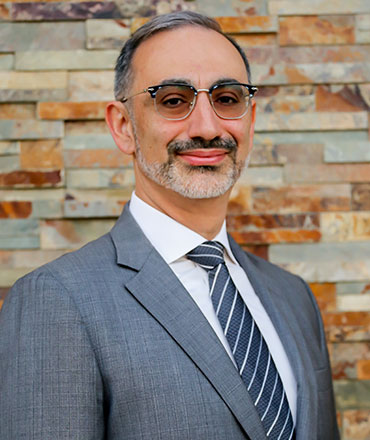 Neurosurgeon & Spine Surgeon
The State University of New York provided Dr Yusupov with his medical education and training in neurosurgery and spine. Yusupov is a spine and neurotrauma specialist who has spent most of his career mastering minimally invasive surgical methods out of a deep concern for his patient's well-being. This therapy method reduces muscular and soft tissue damage, resulting in much shorter recovery periods, less discomfort, and better results.
Visit our Scottsdale Pain Management Clinic Today!
Manage your pain injuries with ease. Let's immediately solve all your nerve pain, joint pain or any pain conditions with our excellent pain management treatments. Call us today and receive same-day assistance from our health care professionals and specialists!
A pain clinic is a medical centre that specializes in the diagnosis and treatment of chronic pain. Pain clinics will give compassionate care for any medical issues that need to be treated. In addition, they will evaluate your medical history and manage pain procedures to help you proceed with your everyday life.
Physical therapy, facility treatments, site-specific interventional procedures, or any other therapies that our pain specialists recommend will help you get through a variety of pain problems. In addition, a pain clinic can teach you how to manage your chronic pain on your own and improve your ability to function, eventually allowing you to return to your normal mobility.
Our Scottsdale Pain Clinic Location
Scottsdale is generally linked with golfing and pleasant weather. Other than that, Scottsdale is filled with arts and good food. It is home to the famous Taliesin West, Old Town Scottsdale, Pinnacle Peak Park and McDowell Sonoran Preserve.
Our Scottsdale pain management clinic is conveniently located near Scottsdale Fiesta Shopping Center and McCormick Ranch Center II.