Auto Injury Clinic in Phoenix AZ
Best Auto Injury Doctors in Phoenix
Every year, about 3 million individuals are injured and develop chronic pain from car accidents. Frequently, individuals feel good after an initial injury but begin to have headaches, neck discomfort, and back pain a few hours or even days later. In addition, different types of injuries damage over time, especially if these are unseen injuries. It's vital to see our Phoenix medical doctors as soon as possible following an accident. We may be able to determine the degree of vehicle accident damage before the pain begins and give therapy that can help you heal faster. 
We treat whiplash, disc injury, and other common auto accident injuries that occur as a consequence of car accidents. Our accident & injury solutions will surely put your life back on track. Stridewell auto injury clinic in Phoenix takes excellent satisfaction in delivering outstanding supportive therapy to alleviate pain by having a thorough grasp of the complications of auto accident injury situations.
If you have any questions or would like to schedule an appointment by phone, call us today at 480 550 9355.
Why Choose Stridewell as Your Auto Accident Injury Clinic?


Pain relief can be accomplished quickly with comprehensive and early diagnosis. With the help of our experienced vehicle injury physicians, we'll develop a personalized treatment plan to get you back on your usual routine as soon as possible. You'll feel much better in no time!

We're always ready for you. We provide same-day assistance to help you speed up your recovery. A medical provider will help you out in no time. Call us today at 480-550-9355.

Stridewell offers a highly experienced team specializing in concussions, whiplash neck injuries, head injuries, brain injuries, shoulder injuries, leg injuries, and other car accident injuries.
Meet Our Phoenix Auto Injury Doctors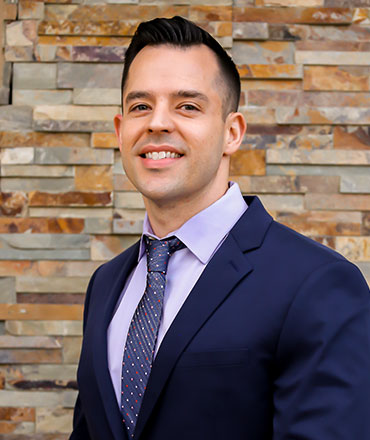 Certified Physician Assistant Mr. Koos specializes in general and spinal care and holds a master's degree from Arizona State University and A.T. Still University of Health Sciences. He is also certified for Corrective Movement and Fitness Training. Koos has a unique ability to empathize with the patient as a result of his experience due to neck and lower back pain.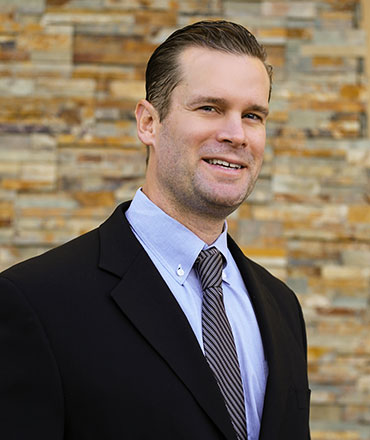 Interventional Pain Management
Dr. Nicholas Scott earned his Bachelor's degree from the University of California, Davis, and graduated as Summa Cum Laude. At the University of Texas Southwestern, he earned a residency in physical medicine and rehabilitation and a fellowship in pain management. He has experience with interventional pain techniques such as radiofrequency ablation and epidural steroid injections, and more complex procedures.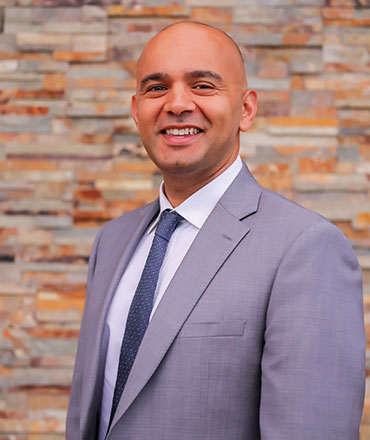 Dr. Saithna is a well-known orthopedic surgeon who focuses on arthroscopic (keyhole) knee and shoulder surgery. Dr. Saithna completed a two-year residency in sports medicine at internationally recognized institutes of excellence (Royal Orthopedic Hospital, U.K. and the Pan Am Clinic, Canada). He has authored over 150 research papers and has been honored with several honors, including the renowned King James IV Professorship (Royal College of Surgeons, U.K.) and the Richard O'Connor Award (Arthroscopy Association of North America)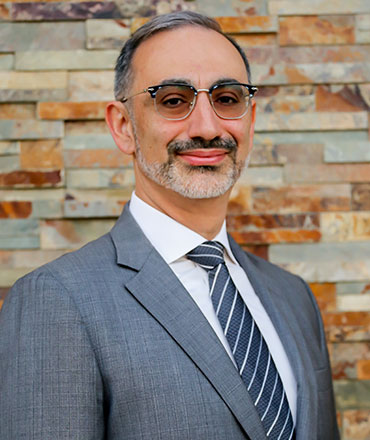 Neurosurgeon & Spine Surgeon
Dr. Yusupov had his medical education and training in Neurosurgery and Spine at the State University of New York. He is a member of the Congress of Neurological Surgeons and a recipient of the Humanism and Excellence in Teaching Award. In addition, Yusupov contributes to the American Association of Neurological Surgeons, the North American Spine Society, and A.O. Spine International, among others.
Visit our Phoenix Auto Injury Clinic Today!
Our vehicle injury victims receive supportive therapy and the best possible care. All sorts of injuries may be treated at our car accident treatment centers, supervised by our entire team of medical specialists. If you have any questions or would like to book an appointment over the phone, call us right now at 480 550 9355.
The most common injuries include whiplash, neck pain, splint pain, headaches and migraines, soft tissue injuries, lacerations, fractured bones, and bruised ribs. In addition, the most common injury body parts include the head, neck, back, and spine, wrist and hand, knee, foot, and ankle.
Distracted driving is the biggest cause of automobile accidents, and the hazard is growing every year. Distracted driving is not just using your phone. Other fatal auto accident causes are drunk driving, speeding, reckless driving, and rain.
The most common minor injury is whiplash, which happens when the power of a collision forces your head and neck to move in different angles in a whipping manner. Other minor injuries include concussion, traumatic brain injury, scratches or severe bruises, broken bones and pulled or strained muscles or ligaments.
Our Phoenix Auto Injury Clinic Location
Phoenix, Arizona's capital, is situated on the edge of the Sonoran Desert. It is located near the junction of Interstates 17 and 10 in the state's south-central region. Phoenix is a hub for agriculture, industry, and services. Twenty-two other cities border the Valley of the Sun with western-style residences and large store complexes.
This auto injury clinic in Phoenix is conveniently located at 8410 West Thomas Road Unit 138 Phoenix 85037. It serves patients from all over the state with the top pain physicians in the state.