Pain Management Clinic in Arizona
Reliable Pain Management Doctors in Arizona
Accidental pain may be a life-changing and eye-opening experience. However, you are not always prepared for the pain, both physically and psychologically. Everything from going through the accident to regaining strength has the potential to turn your life upside down. Unrelieved pain might last for years without seeing long-term pain relief or receiving a firm diagnosis from pain management professionals. Stridewell is an advanced pain management clinic staffed by experts specializing in identifying and treating people with the same level of care as you.
Our pain management clinic in Arizona is composed of pain specialists that treat a variety of pain conditions. Through meaningful pain management methods, we deliver compassionate patient care with a variety of pain therapies. Our service is consistent from the day you trust our services until the end of your treatment. Stridewell offers everything of the high-quality patient care and experience that you're looking for in one convenient location.
If you have any questions or would like to schedule an appointment by phone, call us today at 480 550 9355.
Why Choose Stridewell as YOUR Pain Management Clinic?


Early diagnosis of your pain might help you get relief quickly. Let's work together to develop a personalized pain management strategy that can help you enhance your quality of life in no time!

We provide same-day support. If you have any questions or would like to schedule an appointment, please get in touch with 480-550-9355. Our world-class healthcare providers are there whenever you need them.

Stridewell offers a professional staff specializing in concussions, whiplash neck pain, back pain, joint pain, chronic conditions and other automobile accident-related injuries. You'll be back to your normal everyday life in no time!
Our Arizona Pain Management Doctors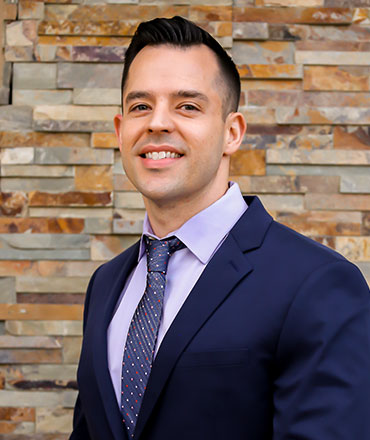 As a registered physician assistant with a master's degree from Arizona State University and A.T. Still University of Health Sciences, Mr Koos specialized in general and spinal care. He's also an expert in fitness training and rehabilitative treatment. Furthermore, because of his own experience with neck and back pain, Mr Koos has a unique capability to connect with his pain patients.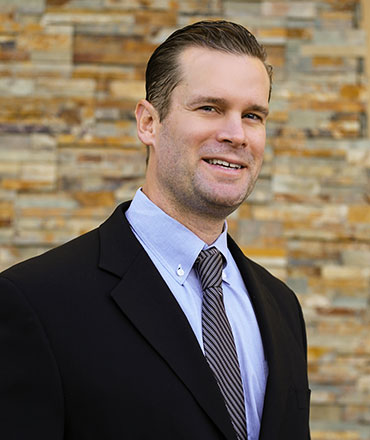 Interventional Pain Management
Dr Nicholas Scott graduated from the University of California, Davis, with a bachelor's degree as Summa Cum Laude. In addition, he received the title of Medical Student of the Year after graduating with honors from the University of Miami School of Medicine. At the University of Texas Southwestern, he completed his Physical Medicine and Rehabilitation residency as well as a fellowship in Pain Management.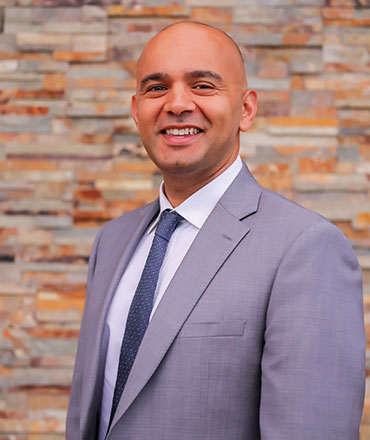 Dr Saithna is a recognized orthopaedic surgeon in the medical field who specializes in keyhole (arthroscopic) knee and shoulder surgery. He has devoted his whole professional life to ensuring the greatest possible outcomes for orthopaedic surgery patients. He has nearly 150 scholarly publications to his credit and has received many honours.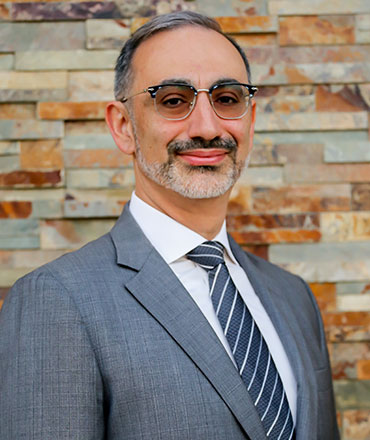 Neurosurgeon & Spine Surgeon
Dr Yusupov received his medical education and training in Neurosurgery and Spine at the State University of New York. Yusupov specializes in spine pathologies and neuro-trauma, and he is dedicated to providing his patients with cutting-edge care and a unique patient focus. He is a member of the Congress of Neurological Surgeons and has received the Humanism and Excellence in Teaching Award.
Visit our Arizona Pain Management Clinic Today!
Pain injuries can be easily managed with the help of our pain management physicians. Our outstanding advanced pain management therapies can effectively address any of your pain conditions. Call today for same-day assistance from our healthcare experts!
Pain management is the process of assessing, diagnosing, and treating various forms of pain. It frequently entails a multidisciplinary approach, with specialists from other disciplines, such as neurology and anaesthesia. In addition, pain management physicians assist patients in working through the challenges that come with dealing with pain.
There are three types of pain that a pain management specialist can treat. The first is pain caused by an injury to a direct tissue, such as sprains. The second form of pain is caused by nerve damage or an illness of the neurological system, such as multiple sclerosis. Neck pain is an example of the third type of pain, which is a combination of tissue and nerve damage. Other chronic pain conditions require pain management for pain alleviation.
After a pain management specialist diagnoses your pain, he or she may determine the most effective therapy for you based on their specialized expertise and the most recent research. Pain specialists frequently use nonsurgical, interventional treatments and complementary therapies to reduce the quantity of medication you need to take or prevent surgery. Massage, acupuncture, exercise, yoga, meditation, physical therapy, dietary modifications, and chiropractic treatment are some of the options.
Our Arizona Pain Management Clinic Location
Arizona is the sixth biggest state in terms of area, and its weather and landscape are arguably its most well-known assets. Northern Arizona is known for its woods, mountain ranges, and canyons, whereas southern Arizona has a scorching desert environment. In addition to the Grand Canyon, the state has many national parks, monuments, and forests.
Our pain management clinics in Arizona can be found in two major cities, Phoenix and Scottsdale, for your convenience.
1331 N 7th Street Suite 200 Phoenix, AZ 85006
8410 West Thomas Road Unit 138 Phoenix 85037