You deserve a better quality of life ...
Stop living with ongoing or undiagnosed chronic pain!
"No person should ever have to make the decision to live with their pain. There is always a better way, and most of the time something as simple as having a correct diagnosis is key to formulating an effective treatment plan." – Stridewell
Have you been to countless appointments without ever really understanding the cause of your neck or back pain? Are you frustrated with the ineffective medical process and tired of being told to be patient? Have you experienced depressive thoughts as a result of being told you must live with your pain? If you can relate, our spine specialists here at Stridewell can help. Properly diagnosing the cause of your chronic neck or back pain is the first step to finding relief, and this is a very difficult task for those providers who are not specially trained. Since our spine specialists exclusively treat neck and back pain, we are very efficient at the diagnostic assessment process. Some of the most common causes for pain that we find in our patients include the following …
Muscle strains and sprains
Ligament or muscle tears
Joint problems, like arthritis
Spinal diseases like scoliosis, myelopathy, and degenerative disc disease
Herniated, bulging and slipped discs
Spinal cord compression
Spinal deformities like kyphosis, spondylosis, and stenosis
Pinched or compressed nerves
Bone spurs or tumors
Fractured vertebrae
Who to see for your chronic neck or back pain?
At Stridewell, we will provide you with a diagnostic assessment and treatment plan that may include appointments with one or more of the following specialists …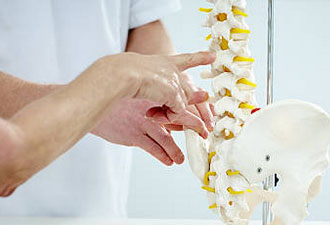 Orthopedists & Orthopedic Surgeons
Orthopedic specialists are experts at your bones and the bone structure of your body. They can help if an abnormality in your skeletal system is causing your pain.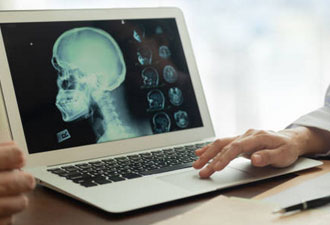 Neurologists & Neurosurgeons
Neurology focuses on the nervous system, including your brain, spinal cord and the nerves in your body. Consulting with a neurologist is best if you have damage to your spinal cord or the nerves in your back.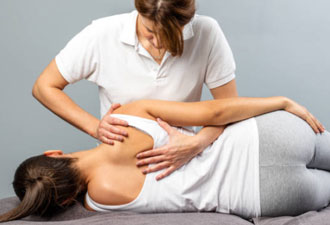 Pain Management Specialists & Physical Therapists
Pain Management Specialists and Physical Therapists specialize in physical treatment that can help you move better, reduce pain, and restore function of your neck or back.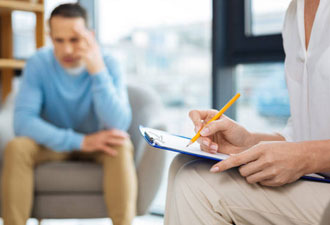 Psychologists & Psychiatrists