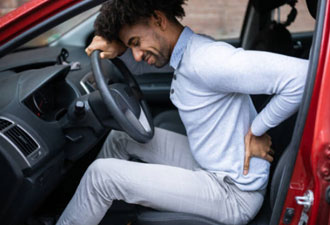 As an attorney specializing in automobile accidents, you're well aware that, in a courtroom, the burden of proof is squarely on your shoulders. Indeed, it's up to you to prove several different factors, including what injuries your client suffered and what type of compensation they deserve, based on the consequences of their unfortunate accident.
To win the jury and win cases, you need solid medical evidence. That includes X-rays, MRIs, and other medical examinations and tests to determine the severity of any injuries sustained during your client's accident. You also need proof of the medical treatment your client needs, both now and in the future. All of that evidence can be extremely helpful when going up against the insurance companies, no doubt.
The question is, however, where can you get that medical evidence, and who can you trust to make sure it's air-tight? The answer; a medical care provider that specializes in diagnosing and treating the victims of automobile accidents.
The 5 Benefits of Working with a Medical Provider
Having airtight evidence your client was injured, the severity of their injuries, and how those injuries will impact your client's future are several of the main reasons you should work with a medical provider. Below are the top 7 benefits, in no particular order;
#1- Working With an Auto Accident and PI Specialist
Automobile accidents can cause a wide variety of injuries, many of which can be seen on X-rays, MRIs, and so forth. Many injuries, however, are harder to see, and their long-term effects more difficult to predict. When you partner with a medical provider specializing in auto accident and PI cases, you get an entire staff of medical professionals who know what to look for, and how to treat, injuries due to accidents.
#2- A Medically Sound Diagnosis and Prognosis, On Paper
Our staff will diagnose the apparent injuries your client has suffered due to their injury or accident and describe them in detail. We also determine what caused the injuries and note everything down for future reference (if needed) at trial. Treatment plans are recommended based on the medical evidence we collect (X-ray, MRIs, physical exams, etc.). All of this information is provided to you and your staff, including recommendations to other medical providers like chiropractors, physical therapists, etc.
#3- A Strict Standard of Care
One problem with the reports, diagnoses, and data from different medical offices is that they're not standardized. Every doctor, every staff, and every clinic does things uniquely. This, of course, slows down your team due to confusion, frustration, etc., but not if you're working with one specific medical provider. With Stridewell, for example, we follow the same protocols for every new car accident or PI victim, including entrance exam, X-rays, physical exams, etc.
#4- Connections with Multiple Service Providers
One factor to remember with auto accident and PI cases is that multiple medical disciplines will often be necessary. From chiropractic care to physical therapy, massage therapy, and other modalities, your clients will typically need at least two, if not more, healthcare providers. When you partner with a top-notch medical provider, they have the connection with those providers, saving you and your staff significant time and energy.
#5- Regular Updates on Your Client's Care and Progress
As an attorney, you and your staff are often busy with several clients at a time, gathering evidence, taking statements, interviewing witnesses, etc. You need to know approximately when your patient will reach the end of their care so that you can make preparations to defend their rights in court. To that end, a top-notch medical provider will keep you updated on your client's progress and any changes to their prognosis, valuable information that can help you win their case.
Stridewell – The Medical Provider Your Practice Can Depend On
Here at Stridewell, we're auto accident and PI specialists with years of experience diagnosing, treating, and referring patients. We have the same deep experience helping attorneys like yourself with hard medical data and medically sound diagnoses. Below are several of the many types of auto and PI accident cases that Stridwell sees regularly:
 Concussion
General Assessment
Spinal Consultations
Orthopedic Consultations
Surgical Consultations
Interventional Pain Management
If you're interested in teaming with a medical provider specializing in helping attorneys win auto accident and PI cases, please leave your name and contact information below. A knowledgeable, friendly representative from Stridewell will get back to you within 24 hours.